BVCS Conference 2019
16th/17th November 2019
The Manor House Hotel & Golf Club, Castle Combe, Nr Bath
Generously Supported by British Camelids Ltd
Also Supported by St Francis Group, GWF Nutrition
Speakers
Sonja Franz
Sonja Franz received her DVM degree from University of Veterinary Medicine Vienna, Austria in 1998 and has been working at the Clinic for Ruminants, University of Veterinary Medicine Vienna, Austria since 2000. In 2009 she became Professor for Ruminant Medicine and Surgery at the University of Veterinary Medicine Vienna and in 2011 Vice Head of the Clinic for Ruminants.
Her focus is on clinical work (in-patient and out-patient), research and teaching on matters related to internal medicine, surgery, sonography and endoscopy in ruminants and camelids. She co-implemented camelid medicine in obligatory courses for veterinary students.
In 2012 she and co-inventor Agnes Dadak from the Institute of Pharmacology and Toxicology, Vetmeduni Vienna, have been honored as "Inventors of the Year" by the Vetmeduni Vienna for patenting of an oral pharmaceutical formulation for South American camelids and Sonja is recipient of several Teaching and Vetucation Awards.
She loves to work with camelids and to organize postgraduate courses for vets in the field of camelid medicine. Sonja serves as a Member of several national and international Associations and as President of the Austrian Association for Camelid Medicine.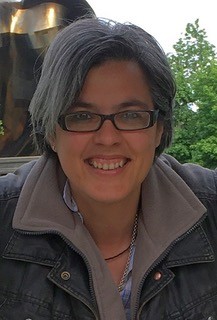 Karin Mueller
Karin Mueller graduated in 1991 in Germany and worked in private practice and academia in a variety of positions in the UK and New Zealand. Karin has been involved with South American Camelids since 1999, greatly contributing to the advancement and further understanding of health and disease in these species through research and by training veterinary students, practitioners and owners. She was awarded the Felipe Benevides Trophy in recognition of her contributions to the industry in 2012. Karin regularly speaks at national and international conferences and has authored numerous publications in the fields of bovine and camelid medicine. Karin is a Senior Lecturer at Liverpool University, works as a Consultant in Camelid Medicine and runs Camelidworkshop, the information hub and training platform for owners, breeders and veterinary colleagues.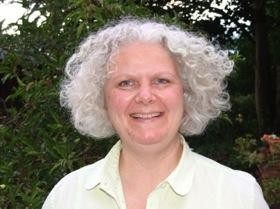 Eleanora Po
Eleonora Po (Elly) graduated from the university of Bologna (Italy) in 2010. After working at the University of Sydney, she attended a farm animal internship in the UK at the RVC, followed by residency training in the United States. Currently works at the University of Cambridge as a farm animal clinician. She is a Diplomate of the American College of Veterinary Internal Medicine (LA) since 2018. She has a particular interest in small ruminants and camelids. Outside of work Elly is a keen traveller and climber.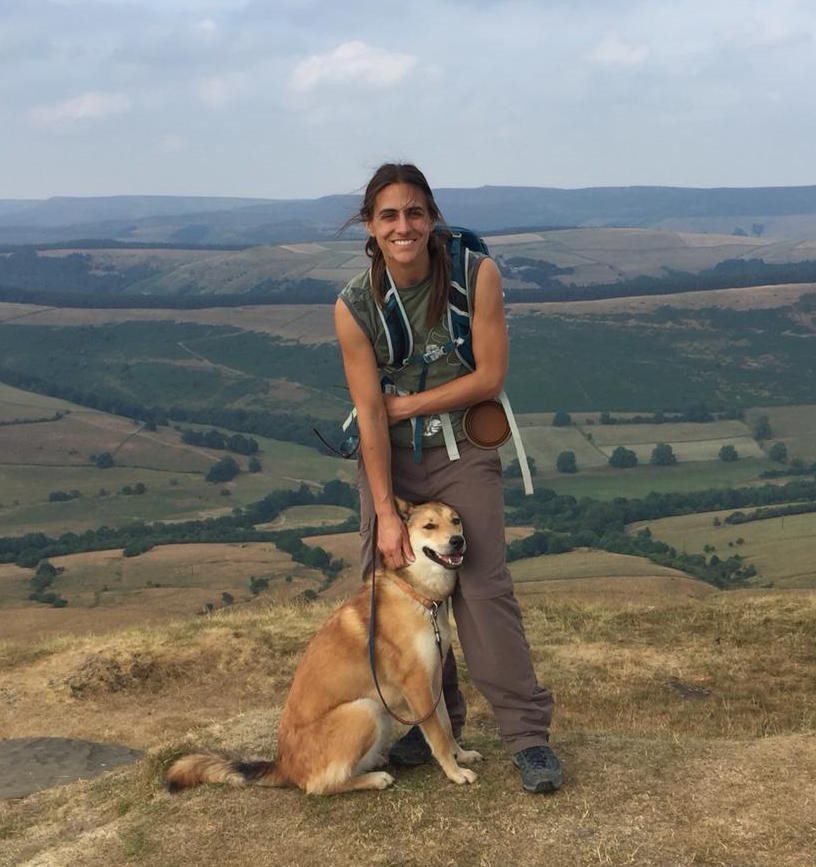 Claire E Whitehead
Claire Whitehead [BVM&S MS DipACVIM(Large Animal) MRCVS] developed a passion for alpacas on the family farm. She completed a Residency in Large Animal Internal Medicine at The Ohio State University in July 2005, working under Dr David Anderson. Llamas and alpacas formed approximately 95% of her heavy caseload there. She stayed on at Ohio State for another year as a clinical instructor in Camelid Medicine and Reproduction, returning to the Royal Veterinary College in the UK in February 2007 where she established the first referral service catering specifically for Camelids alongside other farm animals in the UK. In May 2011, she set up in private practice running a camelid-only referral and consultancy practice and runs courses for vets and owners/breeders on Camelid Health and Reproduction. In the summer of 2015, Claire has opened a brand new purpose-built Referral Clinic for Camelids. Claire has co-written an owners' manual on Neonatal Care for Camelids and guest-edited a special edition of the Veterinary Clinics of North America on Alpaca and Llama Health Management (2009). In conjunction with Karin Mueller, Claire developed and continues to teach the Camelid modules for the Cert AVP through Liverpool University. She is the current President of the British Veterinary Camelid Society.
Programme 2019
Provisional Programme 2019 (DRAFT: Timings subject to change)

Saturday 16th November
Time

Topic

Speaker

0830-0900

Arrival & Registration

0900-0950

Important pharmotherapeutic aspects and approach to parasite control in camelids

Sonja Franz

0950-1040

Clinical Reports: Management of various clinical cases

Sonja Franz

Coffee Break

1110-1200

Blood collections, IV Catheters and Transfusion Medicine

Claire Whitehead

1200-1250

Clinical Case Presentations

Eleanora Po

Lunch

1400-1450

Topics from the Oregon International Camelid Health Conference 2019 (and Ohio 2018?)

Sarah Caldwell &

Jess Delchar

1450-1540

What's new? Recent publications in camelid medicine and surgery

Karin Mueller

Tea Break

1610-1700

TB update – and breakdown management from a personal perspective

Claire Whitehead

Evening - Conference Dinner at the Hotel

Sunday 17th November


| | | |
| --- | --- | --- |
| Time | Topic | Speaker |
| 0900-1030 | BVCS AGM - All welcome | |
| | Coffee Break | |
| 1100-1200 | Infectious diseases in camelids (not including TB) | Sonja Franz |
| 1200-1250 | The neurological examination | Karin Mueller |
| | Lunch | |
| 1400-1450 | Research presentation: Effect of testicular size on breeding behaviour and success rates | Jenna Post |
| | Clinical case presentations | Rebecca Edwards |
| 1459-1540 | Dermatological complaints in alpacas | |
| | Tea Break | Claire Whitehead |
| 1600-1650 | TBD | |
Conference Information


Venue
The Manor House Hotel & Golf Club, Castle Combe, Nr Bath, Wiltshire, SN14 7HX
Surrounded by 365 acres of spectacular Cotswolds countryside, The Manor House is one of the most beautiful destinations you will discover. At the heart of the 14th century village of Castle Combe, and waiting to be explored are the carefully tended parkland, woodland and gardens and village beyond. The hotel has an award-winning restaurant so consider staying over and enjoying the facilities.
Getting to the venue:
By car: Easy access via the M4, between J17 and J18.

By public transport: train to Chippenham, very easy from London Paddington or the west country. Taxi ride to hotel is 15-20 mins.

By air: closest airport is Bristol, or fly to London Airports, get to Paddington Station and take a train to Chippenham (this is a direct fast train taking approx. 70 mins): then taxi to the hotel.
Professional Development
Certificates of attendance will be provided as evidence of participation in the event for the purpose of Continuing Professional Development.
Social Events
For those arriving on Friday evening, there are a couple of options. If you would like dinner on Friday evening in the hotel, the hotel's restaurant is fabulous and very reasonably priced for the quality (it holds one Michelin star). If you want something a little more affordable, please let me know as early as possible and I will book a table at the local pub! It does get busy.
On Saturday evening, we will be celebrating our annual conference as usual with a dinner in the hotel restaurant. This is included in the "whole weekend" conference package! If you are just coming to a single day of the conference but want to come to the dinner, please add this in the appropriate column on the booking form. Note that this is an exceptional restaurant and we have managed to secure a really good price for this dinner in a private dining room. Numbers are limited in this room to 30, so please book early to avoid disappointment. Always a fun evening!
Throughout the weekend there will be ample opportunity for socialising and networking during refreshment breaks.
Accommodation
A number of rooms have been reserved for the conference weekend and must be booked separately, direct with the hotel (01249 784808). In order to get the reduced rate of £165 +VAT per night (B&B), quote BVCS and the date of the conference. Those applying late may have to arrange their own accommodation elsewhere! Rooms are only reserved for us until 4th October and will then be released to the general public and availability cannot be guaranteed. Again, this is a very good price for these rooms – they normally sell them for over £300 per night!
Conference Costs & Application Form
Participation is limited to members of the BVCS. If you are not already a member, please see BVCS website for membership details and follow the online instructions to register. Annual membership costs only £30 and includes access to the discussion forum as well as the members' area of the website.
Package

Details

*Cost until 18/10/19

*Cost

after 18/10/19

Student Rate (+ unemployed 2019 grads)

Amount to pay (£)

Whole weekend Conference

Saturday + Sunday conference, lunches and refreshments; and conference dinner on Saturday

Book Accommodation separately

£250

£280

£219

Single day Conference

Includes conference on one day only, refreshment breaks and lunch

Saturday or Sunday conference (SPECIFY)

£110

£140

£80

Both Days (No dinner)

Includes conference with lunch and refreshments

Conference dinner not included

£200

£230

£160

Add dinner (for delegate or non-delegate partner)

£75

£75

£75

Extra copies of Proceedings

In print: order early to ensure availability

£20

BVCS Membership (for those not already members)

Visit BVCS website for details

£30

£30

Free

Total payable
*Please note! There are 2 different rates depending on booking date! Any bookings received after 18/10/19 will be subject to a late booking supplement. This is because late bookings cause a lot of extra work! So please book early and save us some time – and yourself some money!
Registration and Payment
We have instigated a new online registration facility on the BVCS website at https://www.camelidvets.org.
Note that you will need to first be a member of the BVCS in order to access online registration for the conference.