Each year - usually in the autumn - the BVCS organises a conference. We normally invite a leading authority from around the world as a guest speaker, and the programme may include practical sessions as well as discussions and debate.
There is also time for members to present interesting cases from their own experience, research findings and other reports.
The conference includes a social programme with plenty of opportunity to talk about our favourite topic - camelids!
2017 Conference details can be found HERE!
---
UPCOMING EVENT ORGANISED BY AULD MILL ALPACAS
Advance notification of a camelid handling workshop for vets and vet nurses to be held at Auld Mill Alpacas in Moray on Friday 31 March 2017.
Julie Taylor-Brown is a camelid handling specialist from Cornwall. She is a practitioner in Feldenkrais and TTouch and has offered to give a short workshop for vets and vet nurses. You can see more on Julie's website http://www.carthveanalpacas.com/training.html.
We plan to start at 7pm and to finish up with stovies afterwards, from about 9pm. To cover costs, the charge for attendance will be £10 per person.
The syllabus will include : • Stressors • Penning • The Approach • Containment • Mouth Exams • Feet Lifting • Blood Sampling (including the one-person "Buckeye Blood Draw") • Group Management.
If this handling and husbandry event is well attended, Vet Trust Regional (Moray Group) may well organise a Camelid Medicine session next season.
If you would like to attend, please contact Carole Christian directly by email or telephone before 31 Jan 2017 to allow event planning. Auld Mill Alpacas Mossend Farm Mosstowie Elgin Moray IV30 8TU Phone : 01343 850140 Mobile : 07773 968979 (C) or 07817 863375 (J) Email : carole@auldmillalpacas.co.uk
---
Past Conferences
Details of each BVCS conferences, with brief information on the topics covered can be found below.
Full proceedings for each conference are available to BVCS members in the members area.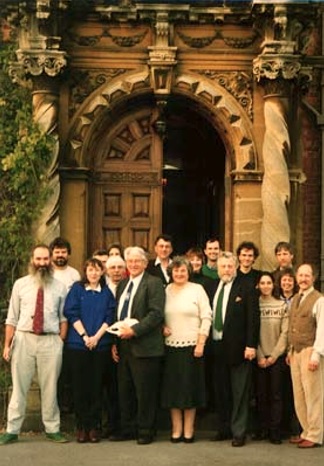 1995 1996 1997 1998 1999 2000 2001